SumaGroulx Biosoil Enhancers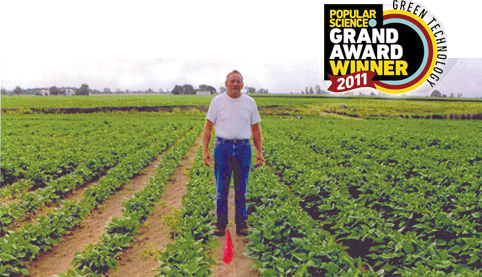 Cut fertilizer cost at least 50% in the first year, up to 100% the second year, all while enjoying a 5 to 35 percent yield increase!
SumaGroulx™ is a sustainable, organic, all natural, environmentally friendly, non-GMO, non-pathogenic microbial "cocktail" in a base of liquid humates. SumaGroulx™ has had excellent results on a variety of crops, in multiple soil types, increasing yield and nutrient value while reducing and / or eliminating fertilizer. SumaGroulx™ makes the soil healthier, so it works in all environments. This allows crops to reach their full genetic potential-increasing crop yields; decreasing inputs and bio remediating the soil.
Advantages and benefits include
Convert bound soil phosphorus into available phosphorus.
Significant Fertilizer Reduction or elimination in all crops tested.
Earlier Flowering, Earlier maturation.
Better Stress Tolerance - Drought, Insects, Disease, Transplant, Wind.
Better Water Holding Capacity.
Builds Soil Organic Matter.
Increase Carbon Sequestration.